Anonymous Woman 1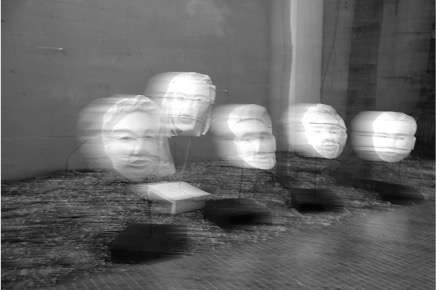 More than just the Death!
Feb 2021 – Apr 2022, site specific installation, wet folding origami and net
Birth and death are the universal process for all living things. How and when we will be born and we will die cannot be controlled and are unknown to us. What we can control is how we will live between that birth and death. Some people's deaths are honorable, some people's deaths are unknown, some people's deaths are disgusting and so on. But all are decided by how you live before you die. During our lifetime, people are masking themselves with many different faces depending on the time, place, situation. But when we die, all become unmasked. This is not just the artwork creation of an artist. This has multiple essences. This is a place to give tribute and honor to all the fallen heroes of the citizens of Myanmar who were giving their lives for the fight for freedom of fear and oppression by the military junta and his Tatmadaw.
This is a place for the audience to be able to reflect and think about their own concept of death. And last but not the least, this is a place where we, human being, can feel the energy of solidarity and the exchange of perception about life and death through this exhibition.
Mask
I recorded the faces of fallen heroes by making their portraits into masks. They represent the solidarity of Myanmar citizens and give us energy and motivation to keep on fighting till military dictatorship goes down. They represent the voices of our people who are suffering under oppression and brutal torture.
Net
Since ancient times at Myanmar's funeral ceremony, dead bodies are decorated with flowers and put on the bed in front of his/her home and covered with white net. So that neighbors and friends can see the dead body and pay their last farewell before burial or cremation.