Yuki Kobayashi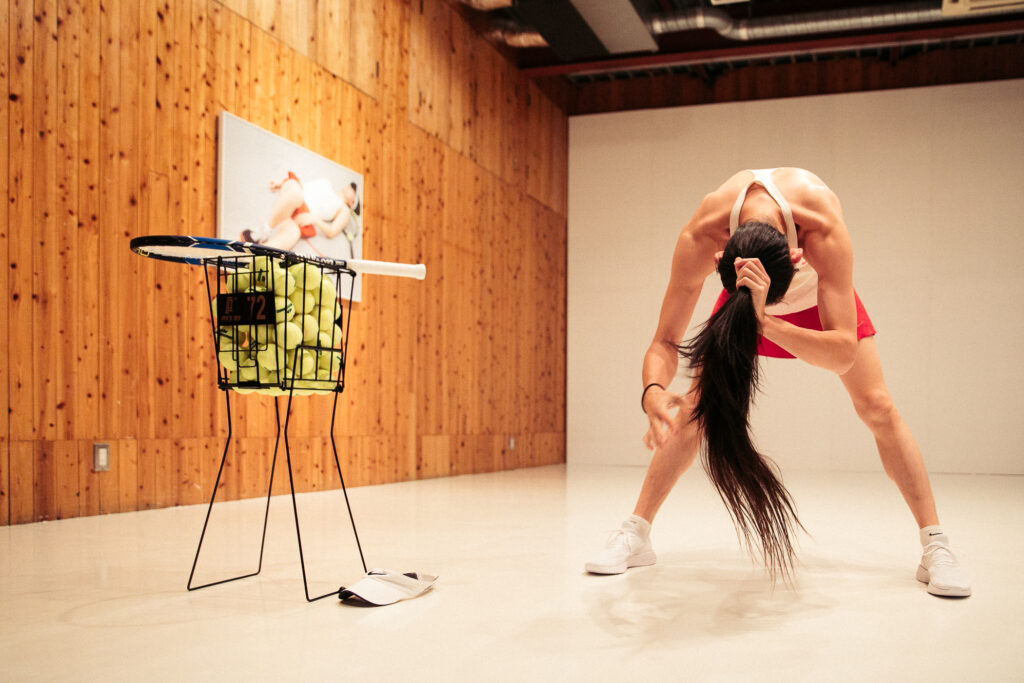 Yuki Kobayashi (Visual Artist / Performance Artist)
Born in 1990, Tokyo, Japan. He received BA from Central Saint Martins College of Art and Design, Fine Art in 2014 and MA from Royal College of Art, Performance and Painting in 2016. Since Kobayashi started his career as an artist, he has been exploring the neutrality of gender and questioning racial stereotypes, looking into human relations, the resonance between restriction and fluidity in time and space with using his own body. His action-based performance seek to reveal the authenticity of the human condition, working with the unexpected and the spontaneous to discover the invisible. Questioning both power and restrictive social codes towards a more uncertain world of freedom and equality. Kobayashi has been participating world widely to the festival, exhibition, theatre and also working collaboratively in the photography and film. One of his major projects are 2New Gender Bending Strawberry" (2012 – ) that Kobayashi characterised himself as NGBS to make the performance and multimedia pieces, 2Life of Athletics" (2014 – ) that the concept of sexism and racism of sports society, and "I or Another" (2020-) that is from the approach of social responsibility and the risk of visualising masculinity, violence, and the superiority of the majority, this work attempts gender neutrality by performing Kobayashi's sperm, which appears alive on the screen, as an extension of the body. In 2019, Kobayashi founded and organises the Performance art platform 2Stilllive". His major exhibition includes : "Experiment Film and Video Festival in Seoul : EX-Live" (MMCA, National Museum of Modern and Contemporary Art, Seoul, South Korea, 2021), "Yuki Kobayashi Art Works 2012-2021" (TAV GALLERY, Tokyo, 2021), "Where
is a place for us?" (The University Art Museum – Tokyo University of the Arts, Tokyo, 2021), "Tokyo Tokyo FESTIVAL Special 13 | TOKYO REAL UNDERGROUND" (Keisei Hakubutsukan-Dobutsuen Station, 2021), Venice International Performance Art Week (European Cultural Centre/Plazzo Mora & Palazzo Michel, Venice, 2020), "Life of Athletics" (VACANT, "Dance New Air 2018), 18th Asian Art Biennale Bangladesh 2018, (Dhaka, 2018), Re-Performance of Marina Abramović in the exhibition "The Cleaner" (Bundeskunsthalle, Bonn, 2018), "Acting Together" Yoko Ono & Rirkrit Tiravanija (ASAKUSA, Tokyo, 2016) "Dada 100th Anniversary Festival" as 2Stillllive with Nigel Rolfe" (Spiral, Tokyo, 2016), "Fluxus Water Pieces – Yoko Ono event scores from the collection 2Grapefruit", 1964" (White Cube Gallery, London, 2015).